REGIONAL—A trio of N'West Iowa businesses are dreaming BIG with a regional entrepreneur competition picking a winner on Thursday, Nov. 17.
The Build, Innovate, Grow Challenge has its list of five finalists. Emerging companies compete for a grand prize of $5,000.
A pitch-off in front of a panel of judges is the culmination of the BIG Challenge. It will be held at 1014 Design Place in Sioux City. A social hour begins at 5 p.m., pitches will begin at 6 p.m., the winner will be announced at 7:30 p.m.
Finalists include S2B Fishing Supplies of Rock Rapids, WalkMemoryLane of Sheldon and Carroll Street Treats of Rock Rapids. There are two other entrances to Sioux City.
S2B fishing supplies
The Stubbes entrance is based on a good old fashioned invention: the Shack Anchor.
"It's such a simple idea – 'Why didn't I think of that?' – but nobody did it. We did it," Greg Stubbe said.
The Anchor Shack strengthens ice fishing rigs even in the high winds that blow through N'West Iowa. Unsecured huts are a common hazard for winter anglers such as the Stubbes.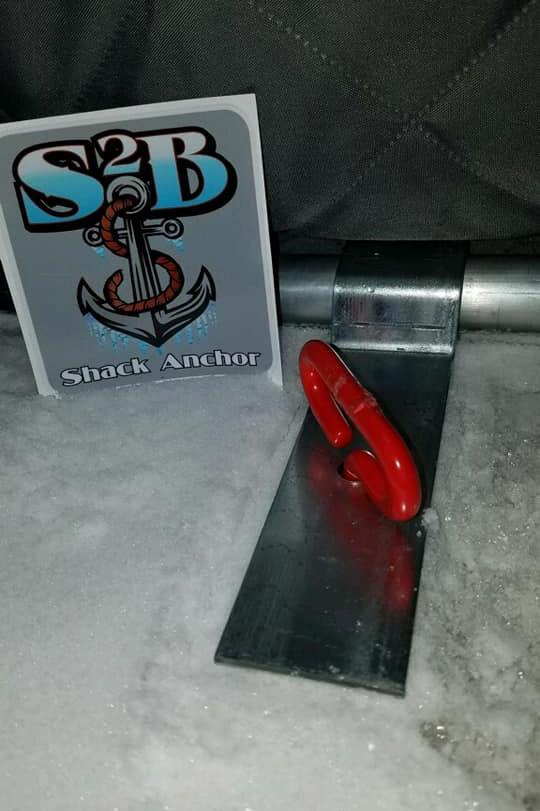 The usual tool for the job is basically just a screw, but huts still tend to come off. Greg, along with his sons, Lucas and Wyatt, developed, designed and manufactured a new idea: screw straight into the ice and hook into the fishing gear. Shack anchor parts have a rubber coating to reduce wear.
"I was ice fishing one day. I came home a bit discouraged because it was a windy day," Greg said of a bad outing years ago. "I went to bed that night, got up in the morning around 6 o'clock and it came to mind for this design. I put it on a piece of paper, took a photo and I sent it to my sons.
The Shack Anchor has spread far from home in Rock Rapids, shipping to 31 states in its two years on the market. Greg said the company, aptly named S2B Fishing Supplies, is in talks with several sports retail chains to establish retail presence for their products.
With the prize money, the Stubbes can invest more in their equipment. They have some of their manufacturing done in a store half an hour out of town. This would save money as well as time since most of their work is done in the evening.
Working in-house would also help with the creation of new S2B Fishing Supplies products already in the works. The BIG Challenge could accelerate this.
"We are taking small steps. We're not going to borrow money if we don't get money," Greg said. "It could take two years, but we continue to invest what we earn in our business. It would be a big boost for us. »
WalkMemoryLane
The finalists' most extensive venture, WalkMemoryLane's origin story begins in Nigeria, where co-owner Shalom Nwaokolo grew up.
"He kept talking about his high school he went to," co-owner Ashley Nwaokolo said. "You have a really good high school experience and you really like to show it to your family or friends. He wanted to show me his high school and there's not a good online presence for his school, so it's not not like he could show me without physically going there.
The couple's idea is to create a nostalgic virtual reality experience. WalkMemoryLane can provide the user with a tour of a high school, an old downtown, or anywhere else from a bygone era.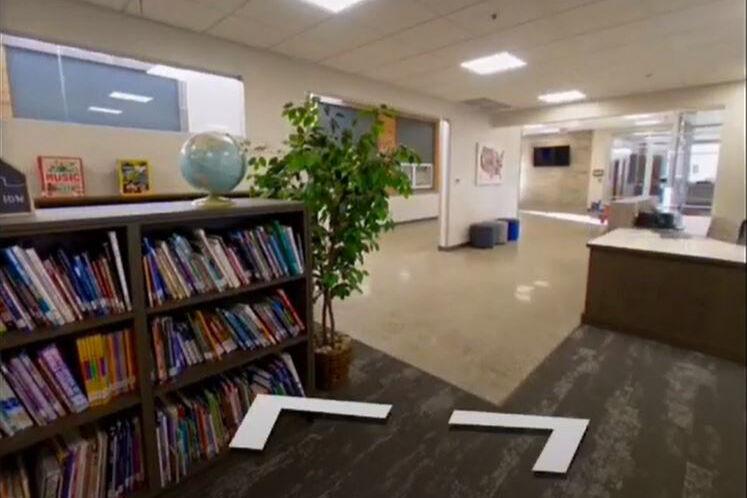 The Nwaokolos have been working on a similar service since the summer of 2020 with their Sheldon-based company, Egents Photography.
Both experiences result in interactive digital tours where users can look in any direction through cameras that capture full panoramic images.
"The pandemic has definitely pushed us into this business. Not being able to go to places created this demand to be able to do things virtually," Ashley said.
Egents has local clients such as Sheldon Christian School and the Northwest Iowa Lifelong Learning and Recreation Center, as well as clients as far afield as North Dakota and Ohio. The plan is to eventually take the business overseas, to Nigeria and elsewhere.
For Egents spin-off and BIG Challenge entry WalkMemoryLane, the main hurdle is funding expensive technology. The couple need more VR headsets and marketing capability to get this side of the business off the ground.
The Nwaokolos are optimistic about applications in the emerging virtual reality market.
"That's where WalkMemoryLane comes in. We hope to go to retirement homes and assisted living facilities to set up programs with them. They can use the VR headsets and walk through areas that they have been able to walk through at some point," Ashley said. "It can help with the nostalgia factor as well as memory, that sort of thing. It also helps with social isolation and anxiety issues.
Carroll Street Treats
It takes a whole family of sweet tooths to run Carroll Street Treats and the thousands of ice cream sandwiches it sells.
Reece Vander Zee, a junior at Central Lyon High School in Rock Rapids, started the sidewalk business when he was just 8 years old. Since then, he has built a reputation in town for his dairy desserts.
"I'm used to it now. Most people in the community know the business and have been very supportive," he said.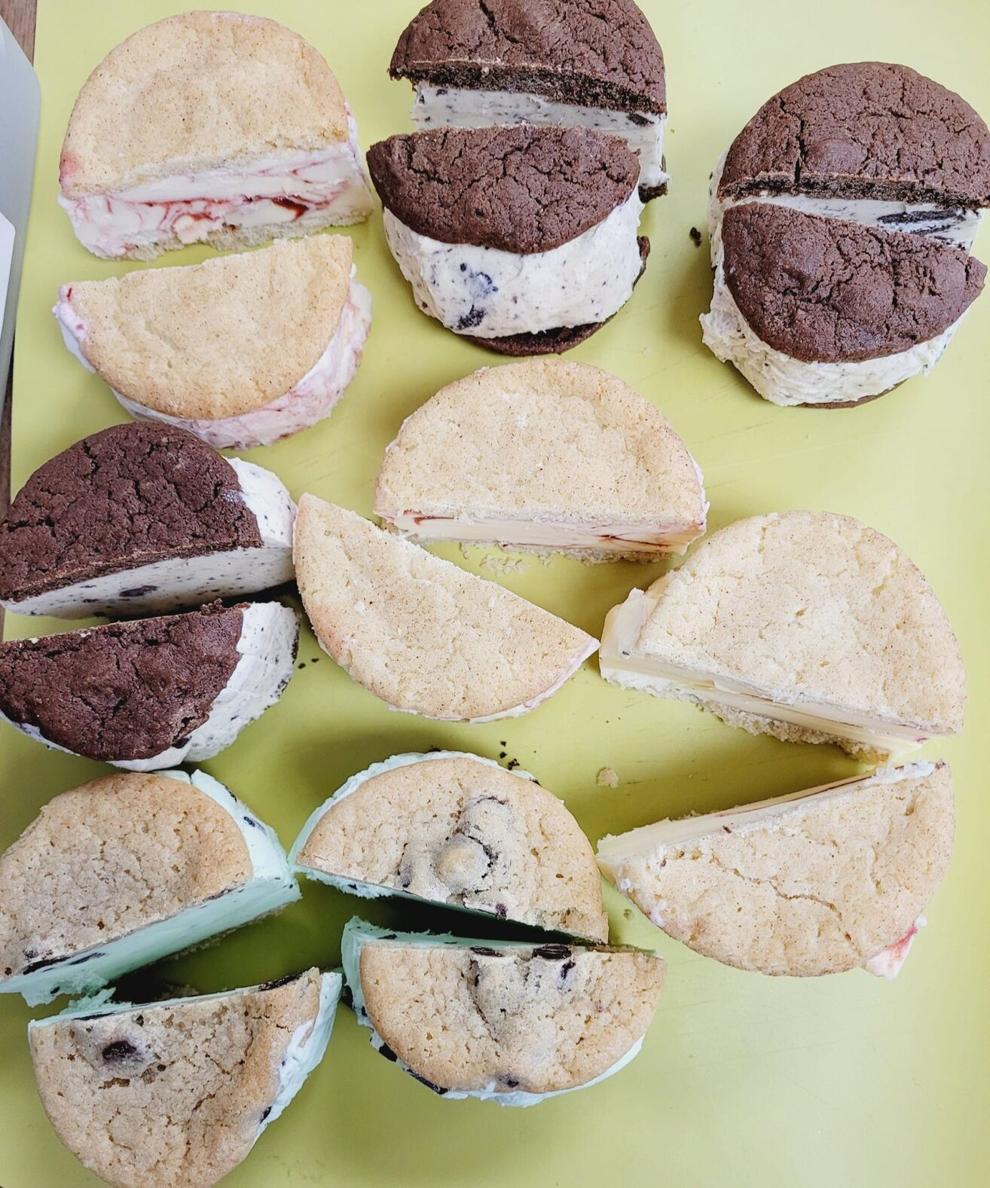 Parents Meredith and Joe help organize the production, but the business is entirely owned by the children. Reece and his five younger siblings have full control of expenses and profits, 14% of which are donated.
"Carroll Street Treats is truly a purpose-driven ministry. This is our first view with her. Then serving people the best ice cream sandwiches in northwest Iowa is the second vision. It's just fun to combine ministry and service and see how God has been ahead of it all," Meredith said.
Reece, 17, is the general manager. Liam, 15, is the CFO. Ayda, 13, manages the stocks. Blake, 11, organizes the freezer. Nora, 8, is the main labeller. The youngest, Evan, 4, is generous enough to be a taster.
The ice cream filling is the dense richness of Blue Bunny, but the signature cookies are from scratch.
"They have the perfect amount of chewiness even after being frozen. It's good. We really worked with the recipe so that the cookie had a good food texture," Meredith said. "It's a different type of ice cream sandwich because we don't mass produce. We pack with love.
The BIG Challenge could fund a mobile freezer for the Vander Zees so they can hold events even in sweltering summers. A long-term future is indeed in the cards even after the first-born enters college in 2024.
"The plan is definitely to continue," Reece said. "We really love doing it and love the benefits of having our own business. All my brothers and sisters will play different roles and make things grow as God intends.

#NWest #Iowa #sends #BIG #Challenge